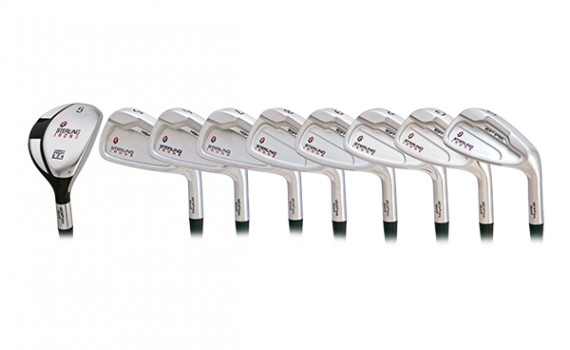 The new Sterling Single Length Iron set from Wishon Golf is available to order now.
Wishon Golf has used its design and engineering experience to create the most technologically sound interpretationof the identical feel concept of single length set design with the Sterling Irons® Single Length set.
The benefit of single length construction is better shot consistency achieved through each club in the set being the same length, same shaft weight, same total weight, same swingweight, same balance point to offer the same exact swing feel for each club.
But with that in previous single length sets has come a loss of low loft iron distance, too much distance in the high loft irons/wedges and a compressed distance gap between clubs.
Sterling Irons® offer the best in single length design by matching high COR face technology to deliver the right distance in the low loft clubs, with a shorter 8-iron length for the single length to ensure proper distance in the high loft clubs.
Sterling Irons® single length is a fascinating departure from traditional incremental length sets to potentially offer improved shot consistency for all golfer types.