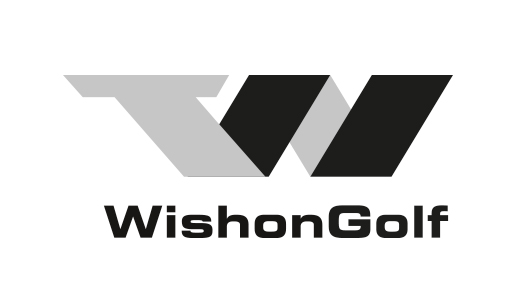 Founded by the custom clubmaking industry's most widely acclaimed equipment designer, Wishon Golf is regarded by industry experts as one of the top companies in the world engaged in golf club equipment design innovation.
In his career, Tom Wishon has been recognized for creating sophisticated, industry-acclaimed designs for clubheads, shafts, grips and clubmaking tools and technology products. He has written literally hundreds of technical articles for golf and clubmaking publications around the world (Golf Digest, GOLF, GolfWeek, Golf World, Clubmaker magazine, Clubmaker Digest, Professional Clubmakers' Society Journal to name a few) and has authored eight books on clubmaking, shaft fitting and research, and custom clubfitting.
Even more notable in Wishon's career is the fact that he is credited with more than 50 golf industry design technology firsts and is still the only designer from the custom clubmaking industry to have created models which have been used to win on the PGA Tour and in Ryder Cup competition.
After 22 years working in the component clubmaking industry and leading the research and design departments for the world's largest distributors, Tom and Mary-Ellen Wishon established Wishon Golf in Durango, Colorado. Surrounded by numerous world class golf courses and scenic mountain vistas, Wishon Golf is elevating the image of true custom clubmaking in the minds of consumers.
From offering complementary technical information to providing innovative and true performance based golf club design technologies, Wishon Golf has established a strong, focused relationship with thousands of clubmakers who are dedicated to building the finest custom made golf clubs available.
As of 2016, the Wishon Golf brand was taken over by Diamond Golf as Tom Wishon announced his semi-retirement, with a view to continue the hard work of promoting the benefits of custom fitting, and produce the same level of quality in clubhead design.
Products
Drivers
Irons
Sterling Single Length Irons
565MC Irons
575MMC Forged  Irons
590DIH Driving Irons
755PC Irons
771CSI Irons
979SS Irons
Fairway Woods
365PF Fairway Woods
919F/D Fairway Drivers
929HS Fairway Woods
950HC Fairway Woods
Hybrids
Wedges
304 Micro Groove Wedge
PCF Micro Tour Wedges
PCF Wide Sole Wedges
Specialty Sets
730CL Set 
Future Pro Jr Set
Putters
S2R Putters