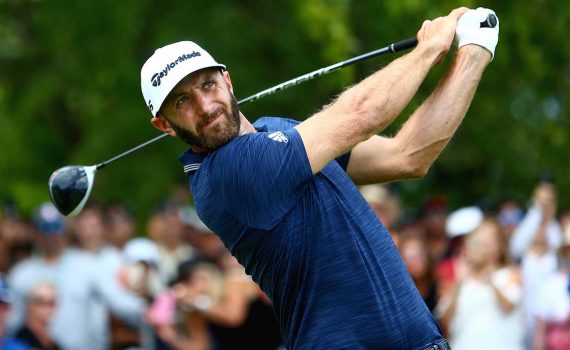 DUSTIN JOHNSON WINS CANADIAN OPEN – – – IN-FOCUS PRODUCT:  MITSUBISHI CHEMICAL KUROKAGE™ SILVER DUAL-CORE TiNi
'World number one Dustin Johnson claimed his third PGA title of the year with a three-shot win at the Canadian Open.
The 34-year-old, who missed the cut at last week's Open, was one of four joint leaders into the final round but carded a six-under 66 for a 23 under total.
Johnson finished in style with a 370-yard drive at the last and another birdie to secure his 19th career title his 10th win in his last 43 starts.'
In-Focus Product: Mitsubishi Chemical KUROKAGE™ Silver Dual-Core TiNi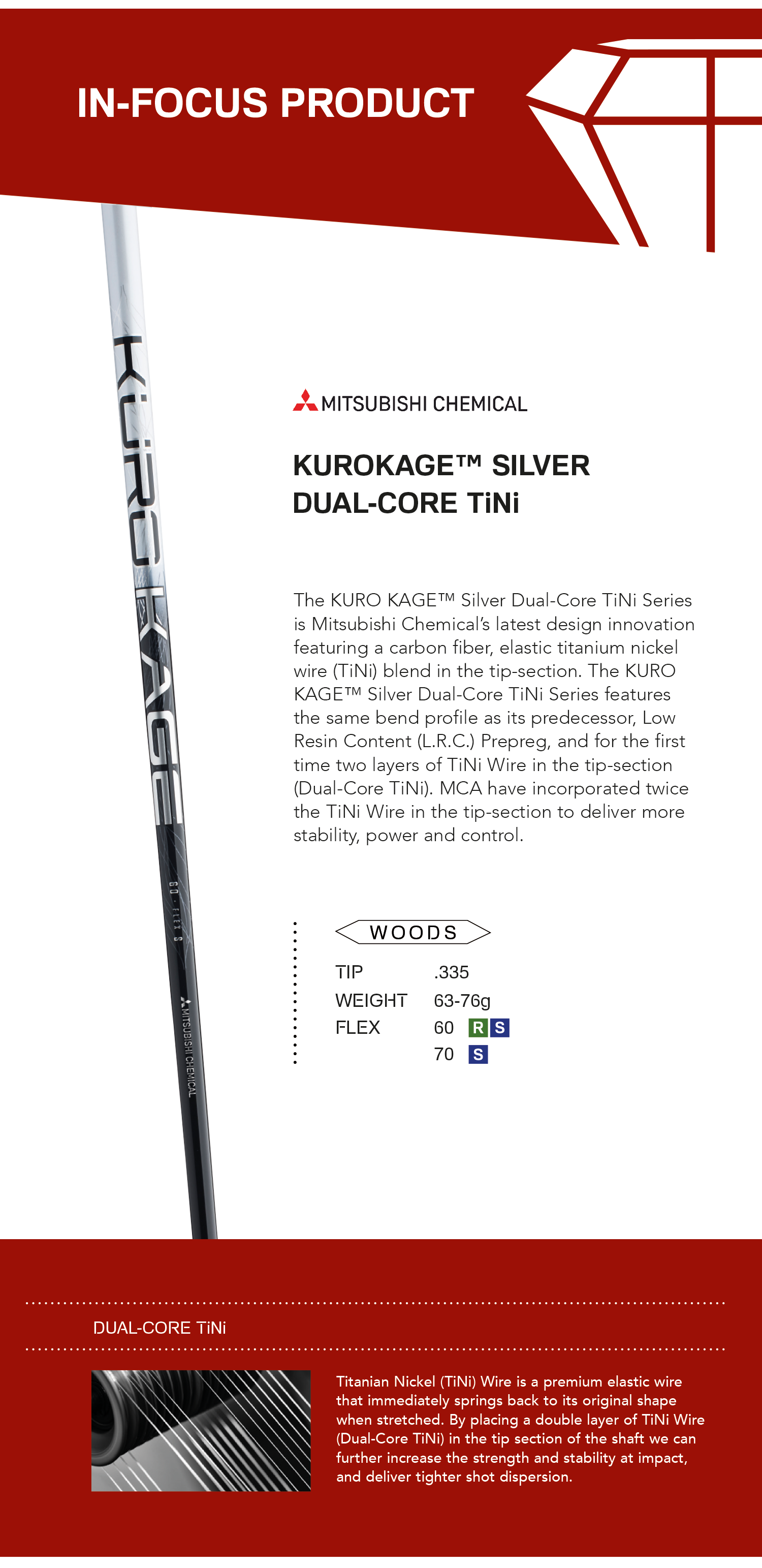 _________

News from our manufacturers
MCA & Aldila
Mitsubishi wins the Driver shaft count and Aldila comes in SECOND on the European tour this week. Combined they had 85 driver shafts in play!
Richard McEvoy wins the Porsche European Open today on the European tour playing MItsubishi Tensei 60x in driver.
Tensei remains the number one used Driver shaft brand on the European tour again this week.

Lamkin
Playing with Lamkin Grips, Miguel Angel Jimenez scores an historic victory at The Senior Open Championship this weekend. Congratulations to #TheMostInterestingManinGolf! #LamkinGrips #TourTrusted #FeeltheDifference https://t.co/Uwa2rUaMLm

— Lamkin Grips (@LamkinGrips) July 30, 2018
True Temper
Count it 🏆 That's PGA TOUR win No. 25 for Dynamic Gold this season as the #RBCCO champion trusted DG to capture his 3rd victory of the year! pic.twitter.com/hnBN9LrGcF

— True Temper (@truetempergolf) July 30, 2018
KBS
The @KBSGolfShafts #Redlabel at the @LadiesScottish in full force. Switching ALL players into the #Redlabel & having you see the immediate impact is our goal at KBS | Player Driven. Tour Proven. | #lookfortheredlabel #kbsgolfshafts #lpgatour #worldwide #playthebestshafts @pxg pic.twitter.com/NW4yoz0q2e

— KBS Golf Shafts (@KBSGolfShafts) July 27, 2018
Golf Pride
Tour winners trust Golf Pride putter grips. 🏅#1GripOnTour pic.twitter.com/WAVSL9hWim

— Golf Pride Grips (@golfpridegrips) July 26, 2018
Wishon Golf News
Sterling Irons & The Single Length Iron Concept

Following DeChambeau's historic win at the PGA Memorial, Tom Wishon explains Wishon Sterling Irons and the single length concept… pic.twitter.com/7ixYXDmF9J

— Wishon Golf (@WishonGolf) June 6, 2018
Hopefully you have now received your new copies of the 2018 Wishon Golf and Diamond Golf brochures.
UK Freephone: 0800 083 7388
USA Tollfree: 844-552-3437
Canada Tollfree: 1-844-552-3437
Alternatively, you can view online versions at the links below: