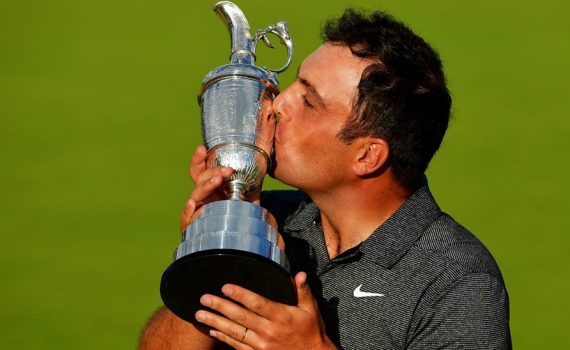 THE OPEN 2018 PREDICTOR QUIZ  RESULTS – – – IN-FOCUS PRODUCT:  SUPERSTROKE LEGACY PUTTERS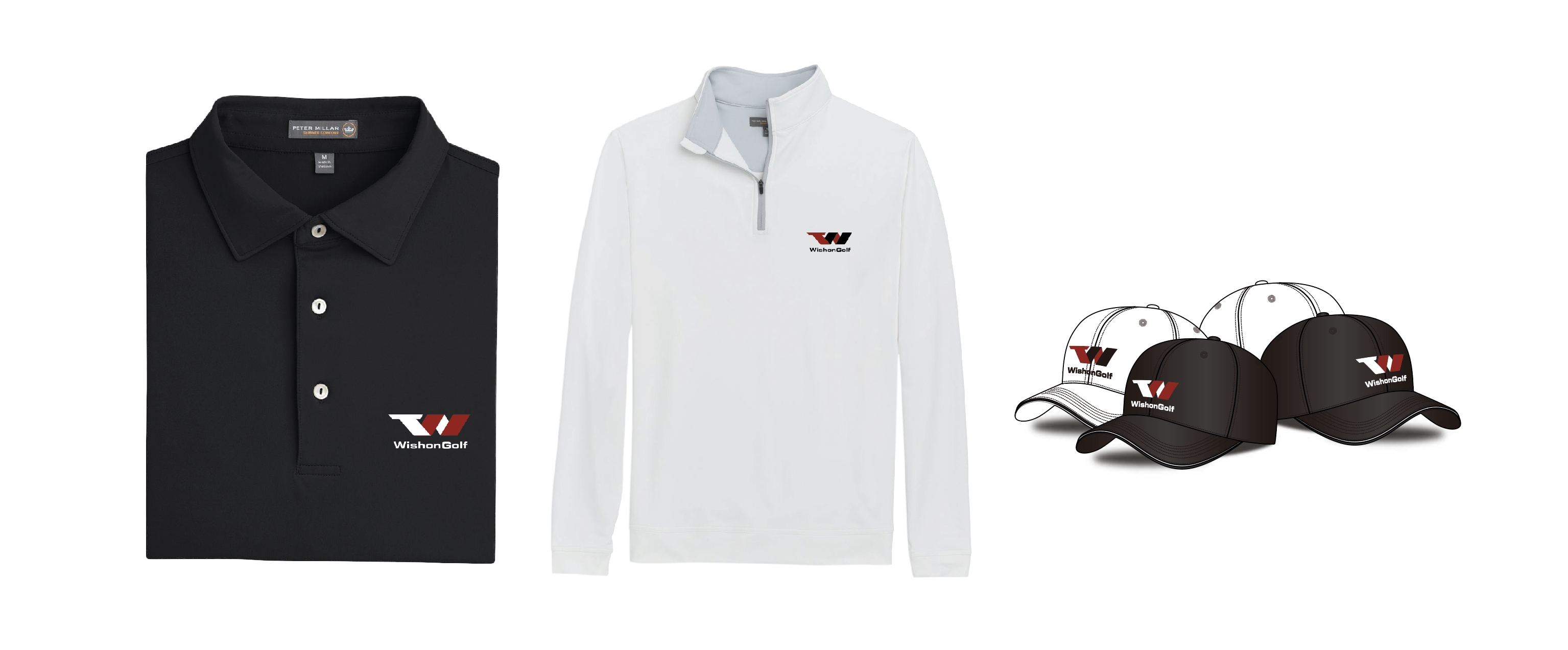 Lee Fisher, from Huntingdon Beach, California, won our Open 2018 Predictor Quiz this week on countback from Sherm Haworth, from Albuquerque, New Mexico.
Both selected Francesco Molinari to win and had second placed Justin Rose in their team of four. However Lee's team had a combined World Ranking of 335 places compared to Sherm's 40 places, so Lee was declared the winner.
Lee wins some Wishon Golf apparel from our new Wishon Golf catalogue. We are also going send Sherm something nice from the range for his performance in the Predictor Quiz.
Third place went to Ercole Soncini, from Milan, Italy, who will have been celebrating Italy's first major winner. Ercole was the only other person to select Francesco to win. He will receive some Wishon Golf merchandise.
The next Predictor Quiz will involve the US PGA Championship at Bellerive Country Club, in Missouri, from August 9-12.
In-Focus Product: Superstroke Legacy Putters

_________

News from our manufacturers
MCA & Aldila
Major Domination on a whole new level. Materials Matter. #TheOpen #tensei #major #golf pic.twitter.com/QedMd951ii

— Mitsubishi Chemical Graphite Shafts (@mcagolfshafts) July 22, 2018
Mitsubishi Chemical and Aldila at the 2018 Open Championship:
Mitsubishi wins the Driver shaft count.
Mitsubishi wins the Total wood shaft count.
Mitsubishi wins the Fairway shaft count.
Mitsubishi and Aldila Combined have 70 driver shafts in play at the Open Championship!
Tensei is the number one shaft brand at the Open Championship.
Aldila Rogue Silver 130 launched on European Tour last week at the Scottish Open and 4 parts went in play that week and it came in T6 this week at the Open Championship with Kevin Chappell.
Francesco Molinari is the Champion Golfer of the year playing
Mitsubishi Tensei CK 60 TX in his Taylormade Driver and Aldila
Xtorsion Green in his Taylormade 3w
This is his  third win in six starts and he moves to  Sixth in Official World Ranking.
Justin Rose and Rory McIlroy finish T-2 playing MItsubishi in Driver and Kevin Kisner also finishes T-2 playing Aldila in Driver.
Additionally, Eddie Pepperell finishes T-6 playing MItsubishi in Driver and Kevin Chappell finishes T-6 playing new Aldila Rogue Silver 130 in Driver!
Finally, the winner of the last SEVEN consecutive Majors has won playing either Mitsubishi or Aldila in Driver.
Eyeline Golf
Eyeline Golf Tools at the 2018 Open Championship
Lamkin
Congratulations to @F_Molinari on an epic & historic WIN @TheOpen.#Lamkin #TourTrusted #TS1Grips https://t.co/Lf13o2FhsH

— Lamkin Grips (@LamkinGrips) July 22, 2018
UST Mamiya
MAJOR dominance. Congratulations to the winner of the #TheOpen 👊 who trusted a Recoil Prototype 125 F5 in his driving iron. | #USTMamiya

📸: PGA Tour pic.twitter.com/yJ8RNJYg53

— UST Mamiya Golf (@USTMamiya) July 23, 2018

True Temper
Dynamic Gold is now 3/3 in majors this year! Congratulations to The Champion Golfer of the Year on a spectacular performance #TheOpen pic.twitter.com/x7vQ5ZdORU

— True Temper (@truetempergolf) July 22, 2018
Wishon Golf News
Sterling Irons & The Single Length Iron Concept

Following DeChambeau's historic win at the PGA Memorial, Tom Wishon explains Wishon Sterling Irons and the single length concept… pic.twitter.com/7ixYXDmF9J

— Wishon Golf (@WishonGolf) June 6, 2018
Hopefully you have now received your new copies of the 2018 Wishon Golf and Diamond Golf brochures.
UK Freephone: 0800 083 7388
USA Tollfree: 844-552-3437
Canada Tollfree: 1-844-552-3437
Alternatively, you can view online versions at the links below: