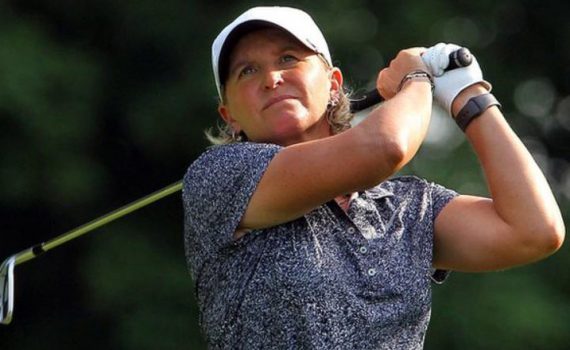 BECKY MORGAN WINS MAIDEN PROFESSIONAL TITLE AT WOMEN'S INDIAN OPEN — IN-FOCUS PRODUCT: WINN DRI-TAC LITE
Becky Morgan secured her first professional title with a two-shot win at the Hero Women's Indian Open. She shot a three-under 69 in Sunday's final round to finish on seven under, ahead of Broch Larsen, Sweden's Caroline Hedwall, Austrian Christine Wolf and Felicity Johnson of England.
In Focus Product: Winn Dri-Tac Lite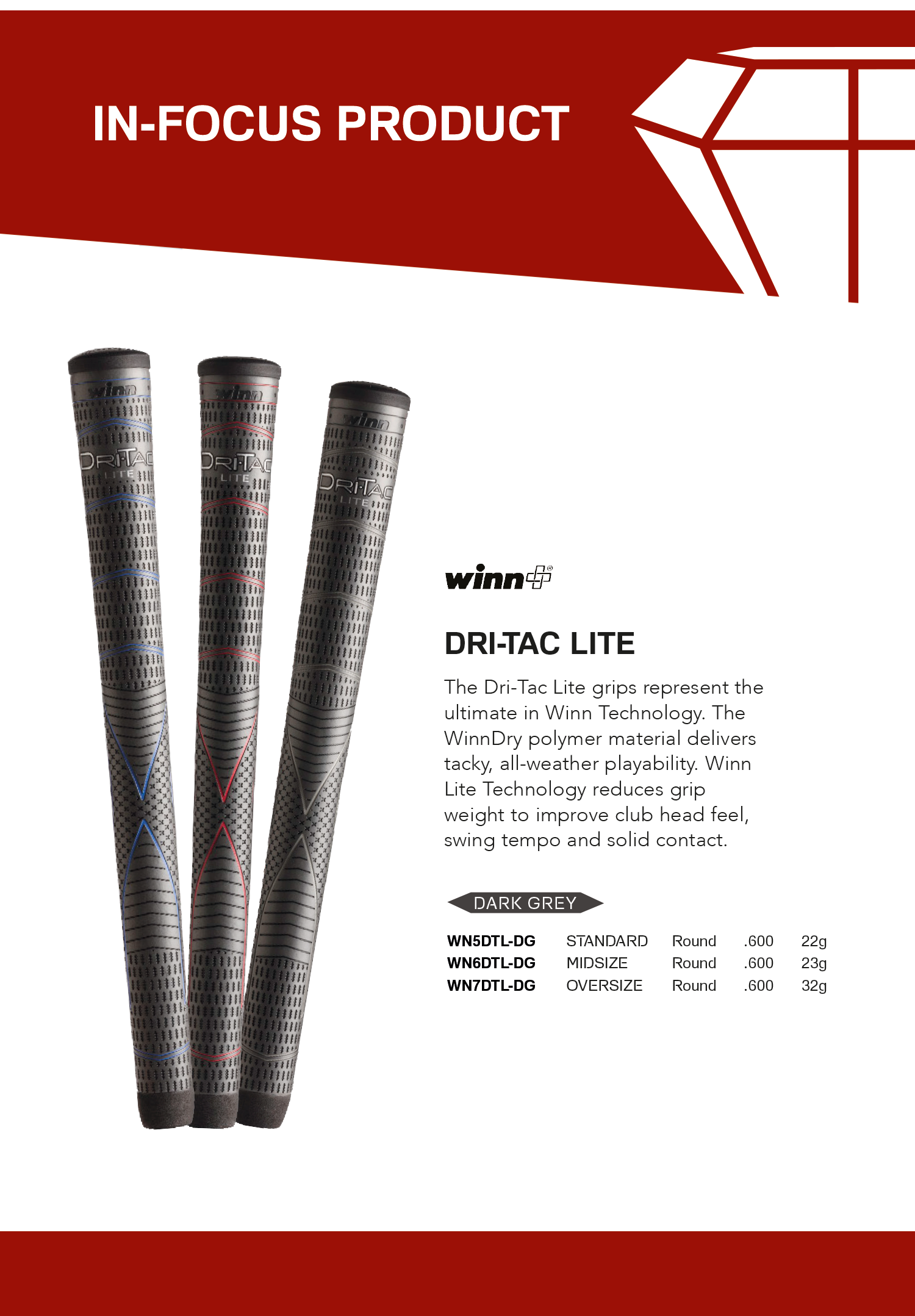 _________

Wishon Golf News
Tom Wishon explains the technology behind the 919THI Driver, Wishon's most versatile driver design

News from our manufacturers
Graphite Design

The winner of The PGA TOUR Champion's SAS Championship event held last weekend at the Prestonwood CC in Cary, North Carolina was playing a Graphite Design Tour AD IZ-6 X-Stiff flex wood shaft in his driver. The champion won his 2nd PGA Tour Champions event of 2018 and 38th career PGA Tour Champions tournament by 6 strokes over the 2nd place finisher, moving him into the #1 position of the 2018 Charles Schwab Cup money list.
Performance Driven by Material. We are proud to be the #1 Shaft in Play at #BritishMasters. 40% of the field is gaming The Material Difference – more than double the next closest competitor. #tensei #diamana #MaterialsMatter

— Mitsubishi Chemical Graphite Shafts (@mcagolfshafts) October 11, 2018
Nippon
Congratulations to the winner #ValderramaMasters. This Champion played MODUS3 Tour 130 X flex shafts in his irons and wedges in the successful defense of his title. #realizinggolfersdreams

— Nippon Shaft (@NipponShaft) October 22, 2018
KBS
13x PGA Tour Winner puts @KBSGolfShafts in his bag. Have you switched to the #redlabel yet?? |Player Driven. Tour Proven.| #lookfortheredlabel #playthebestshafts #winning #kbs #PGATour #changeyourgame #kbsgolfshafts #winlikethepros #signaturefeel #smoothfeel #findyourfit #perform pic.twitter.com/YO2ukxsFjw

— KBS Golf Shafts (@KBSGolfShafts) October 20, 2018
Golf Pride
Your Thursday leader in Korea: the Z-Grip Cord.#1GripOnTour https://t.co/HP97GEfCpm

— Golf Pride Grips (@golfpridegrips) October 18, 2018
SuperStroke
Over $4 million and counting won by players using SuperStroke Grips. pic.twitter.com/drUjEgoOf7

— SuperStroke (@SuperStrokeGolf) October 15, 2018
Hopefully you have now received your new copies of the 2018 Wishon Golf and Diamond Golf brochures.
UK Freephone: 0800 083 7388
USA Tollfree: 844-552-3437
Canada Tollfree: 1-844-552-3437
Alternatively, you can view online versions at the links below: