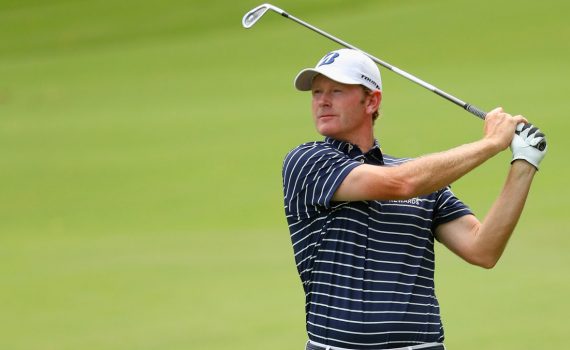 — BRANDT SNEDEKER WINS WYNDHAM CHAMPIONSHIP — IN FOCUS PRODUCT: GRAPHITE DESIGN MAD & MAD PRO —
Brandt Snedeker made history on Thursday at Sedgefield Country Club in Greensboro, NC, carding an 11-under 59 to become the ninth player to shoot a sub-60 round in PGA Tour history. This is Snedeker's nine PGA Tour victory.
In Focus Product – Graphite Design MAD & MAD PRO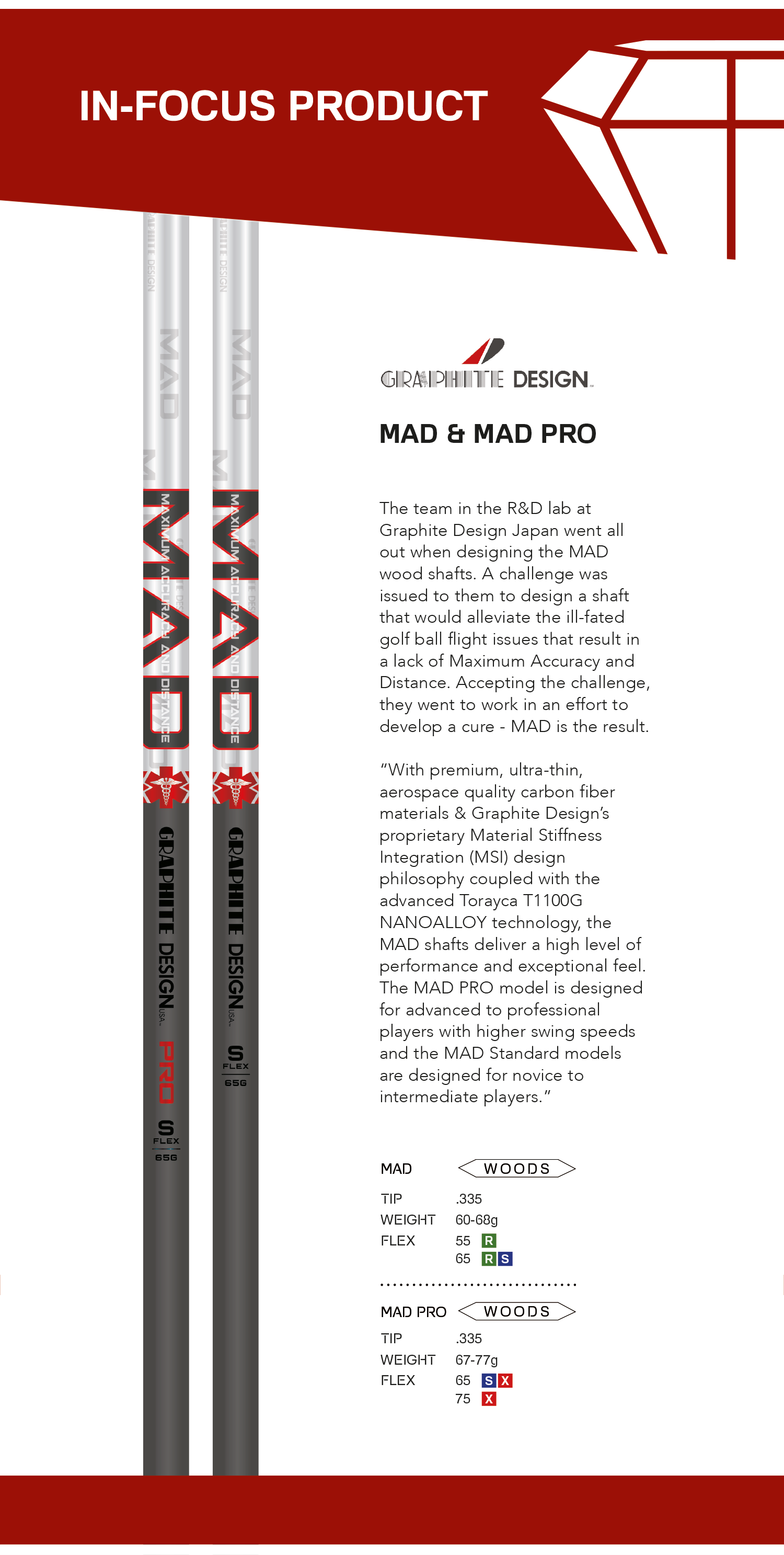 _________

News from our manufacturers

We're excited to share the construction progress on our new headquarters on @PinehurstResort No. 8, opening in 2019! pic.twitter.com/OuB6A4RrqC

— Golf Pride Grips (@golfpridegrips) August 3, 2018
True Temper
The Dynamic Slam is complete 🏆🏆🏆🏆 Dynamic Gold claims the #PGAChamp to win its 4th major of the year and complete the 2018 Grand Slam! #GoldenSeason pic.twitter.com/d7yjtbT9BN

— True Temper (@truetempergolf) August 12, 2018
Lamkin
Congratulations to the champion of the @WyndhamChamp on his 9th PGA TOUR win, each of them with Lamkin's iconic Crossline grips.

Great shots, great rounds and great victories…. begin with a great grip. pic.twitter.com/SUswiF4JMz

— Lamkin Grips (@LamkinGrips) August 20, 2018
Golf Pride
Checking for proper grip length during installation will ensure a consistent feel in your hands throughout the bag.#LockIn pic.twitter.com/jfZfYCQanN

— Golf Pride Grips (@golfpridegrips) August 21, 2018
Project X
Both the #USAmateur champ and the runner-up trusted #HZRDUS in their driver and fairway wood. Congrats to both on great play and good luck going forward! pic.twitter.com/4IOU9IW7vu

— Project X Golf (@ProjectXGolf) August 19, 2018
KBS
Wishon Golf News
The 12 Key Specifications of Custom Clubfitting for Golfers
Tom Wishon talks us through the 12 Key Specifications of Custom Fitting for Golfers.
Hopefully you have now received your new copies of the 2018 Wishon Golf and Diamond Golf brochures.
UK Freephone: 0800 083 7388
USA Tollfree: 844-552-3437
Canada Tollfree: 1-844-552-3437
Alternatively, you can view online versions at the links below: