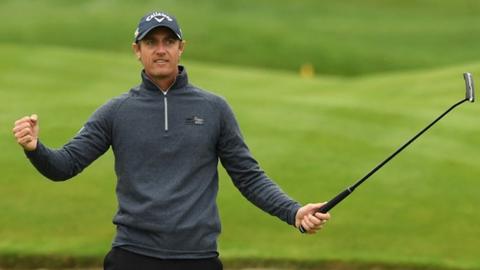 NICOLAS COLSEARTS WINS AT OPEN DE FRANCE
Former Ryder Cup player Nicolas Colsaerts has won his first title since 2012 at the Open de France.
Despite carding a one-over-par 72 in the final round at Le Golf National, the Belgian finished one shot ahead of Denmark's Joachim B. Hansen.
Colsaerts began the week 114th on the European Tour's Race to Dubai and in danger of losing his card.
"I've been coming here for I don't know how many years, it's been a long road, " he told Sky Sports.
"So many people have supported me over the years, that's why I get so emotional. I went through ups and downs for so many years now."
Recent years for Colsaerts have been a far cry from 2012 when he was selected as a wildcard by captain Jose Maria Olazabal to be part of the European team that pulled off the 'Miracle of Medinah' when they came from 10-4 down to defeat the USA 14.5-13.5.
_____
Wishon Golf
Tom Wishon on the prime benefits of being professionally clubfitted…https://t.co/lu07nNDXLX pic.twitter.com/MYNGjskISY

— Wishon Golf (@WishonGolf) October 16, 2019
_____
Diamond Golf & Wishon Golf Online Catalogues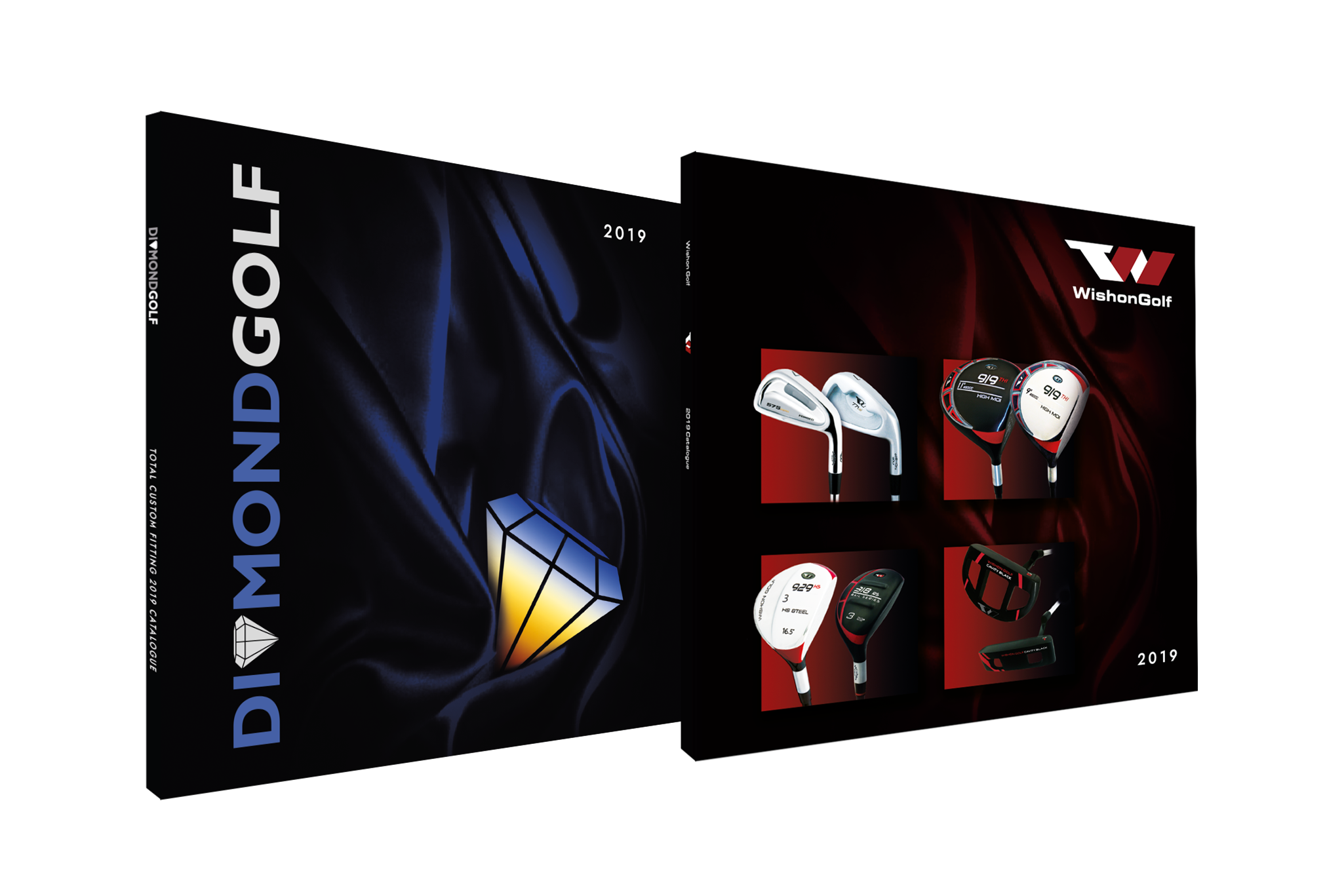 See the links below for our 2019 online catalogues…
_________
A roundup of the week's news from our manufacturers and partners…
Mitsubishi Chemical
Second Win This Week! And… Another Win for Mitsubishi Chemical Golf. Guyancourt, France. Diamana™ DF 60TX.#WinCount #442 #OpendeFrance #MCAGolf #WITB #Diamana #DiamanaShafts #Guyancourt #France #Golf #DiamanaDF

Learn more about Diamana™ DF Shafts at https://t.co/eopCcSNP9V pic.twitter.com/05A5Fh5M1e

— Mitsubishi Chemical Graphite Shafts (@MCGolfShafts) October 20, 2019
Aldila
From Hacker's Paradise: "Aldila has produced some incredibly popular graphite shafts since the turn of the century… But with all of their success, perhaps their most popular shaft ever was the Aldila NV."https://t.co/62T8EMCcno pic.twitter.com/bAZW8KkV81

— Aldila Golf (@AldilaGolf) October 15, 2019
Golf Pride
Tough to beat the combined feel & performance of Tour Velvet + ALIGN Technology. 👌#1GripOnTour // #LockIn pic.twitter.com/PFHcZJZib0

— Golf Pride Grips (@golfpridegrips) October 17, 2019
Graphite Design
Pro's Choice Golf Shafts, Inc. announced today that the winner of the European Tour Italian Open, held at the Olgiata Golf Club in Rome, Italy was playing a Graphite Design Tour AD IZ-8 X-Stiff flex wood shaft in his Titleist TS3 #3 fairway metal wood. The Austrian native won his 3rd European Tour event of 2019 after shooting a stellar 66, 70, 67, 65 for a -16 under par. The second-place finisher was playing a Graphite Design Tour AD BB-6 X-Stiff flex shaft in his driver and the 3rd place finisher was playing a Graphite Design Tour AD DI-6 Tour X-Stiff (TX) flex wood shaft in his driver as well.
Meanwhile in Korea, the winner of the Korean PGA Genesis Championship, held at the Jack Nicklaus Golf Club Korea in Incheon, Korea was playing a Graphite Design Tour AD DI-7 X-Stiff flex wood shaft in his Titleist TS3 Driver, a Tour AD DI-8 X-Stiff flex wood shaft in his Titleist TS3 #3 fairway metal wood and a Tour AD DI-105 X-Stiff flex hybrid shaft in his Titleist 818 H2 hybrid.
KBS
The KBS Tour FLT is a Tour influenced shaft to fit the broadest range of players, from amateur golfers to tour professionals. The FLT provides spin consistency, efficiency, and control where it's needed the most. The evolution of performance. | Player Driven. Tour Proven. | pic.twitter.com/yNqtDOJVsQ

— KBS Golf Shafts (@KBSGolfShafts) October 20, 2019
___
UK Freephone: 0800 083 7388
USA Tollfree: 844-552-3437
Canada Tollfree: 1-844-552-3437