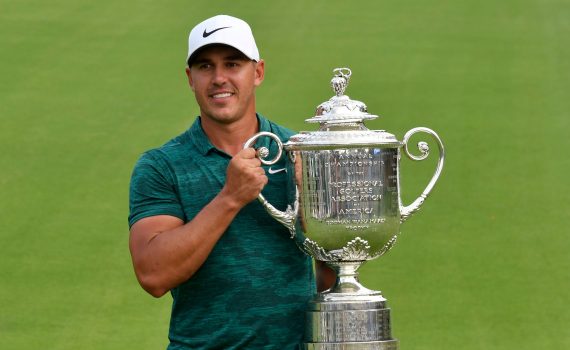 — US PGA CHAMPIONSHIP PREDICTOR QUIZ RESULTS — IN FOCUS PRODUCT: KBS TGI (TOUR GRAPHITE IRON)
Moe Hickey from Annapolis in Maryland won the US PGA Predictor Quiz by selecting both first and second place exactly. Moe scored 700 points by picking US PGA 2018 champion Brooks Koepka and runner-up Tiger Woods in the correct order. He wins a set of Wishon PCF Micro Pro wedges.
In second place was Bob Seel from Florida who also picked Koepka to finish in first place. He wins one of our new Wishon caps.
That's it for a Predictor Quiz for the 2018 Majors. We are looking at doing something for next month's Ryder Cup but we are still working on the best format to give everyone a fair chance to win.
In Focus Product – KBS TGI (Tour Graphite Iron)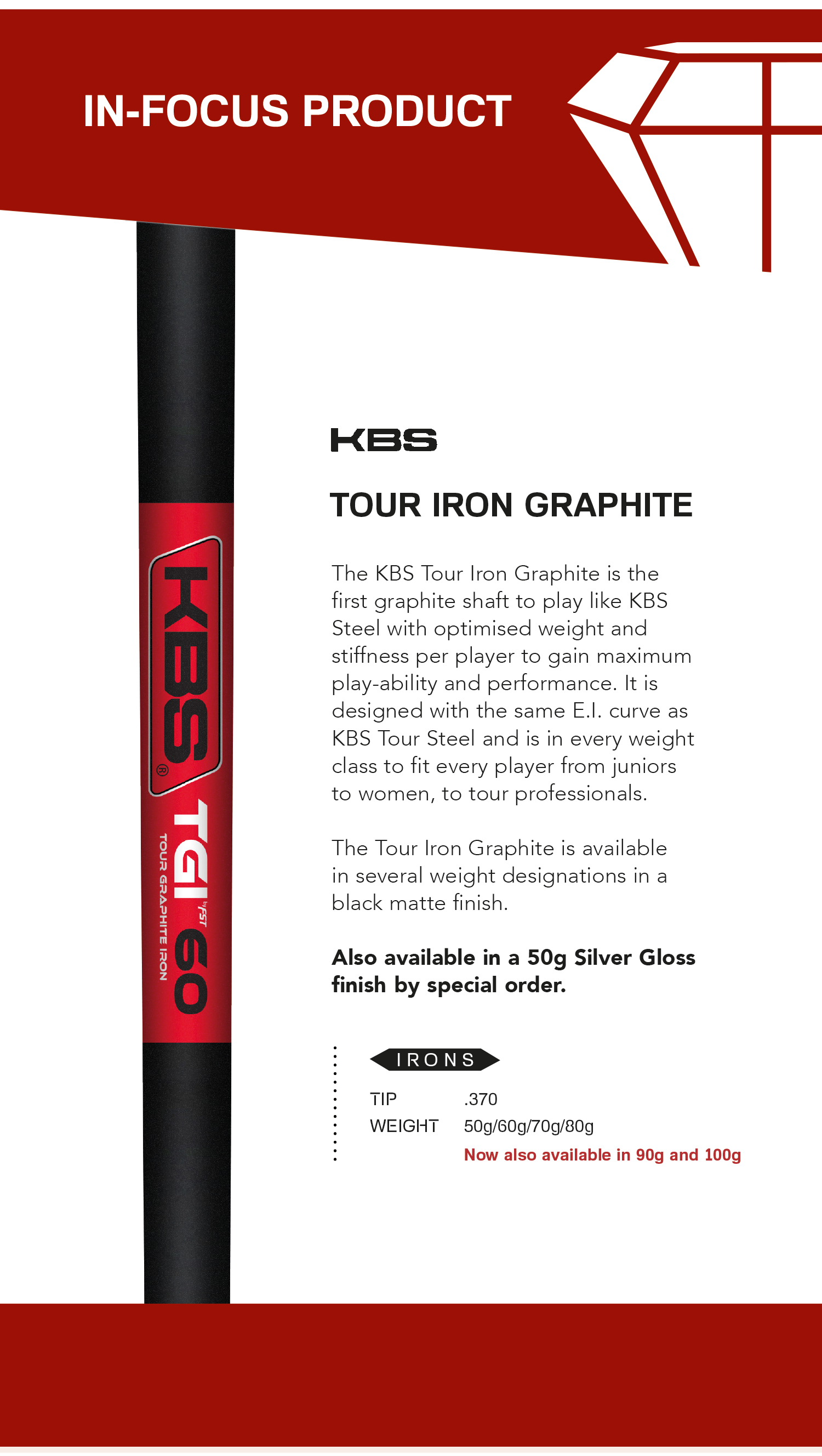 _________

News from our manufacturers

Thrilled to officially introduce Lamkin's first LPGA spokeswoman and new brand ambassador Danielle Kang. Stay tuned for more details on exciting new grip projects inspired by the one & only @daniellekang. #LamkinGrips #TourTrusted #FeeltheDifference pic.twitter.com/YSAt2Zuowq

— Lamkin Grips (@LamkinGrips) July 31, 2018
Graphite Design 
Pro's Choice Golf Shafts Inc., announced last week that the winner of the PGA Tour Barracuda Championship held at the Montreux G&CC in Reno, Nevada was playing a Graphite Design Tour AD UT-95 X-Stiff flex Utility shaft in his Hybrid club. The champion won the Modified Stableford format by four points, claiming his first PGA Tour victory.
One of the T3 finishers of the Barracuda Championship was playing a Graphite Design Tour AD IZ-6 TX wood shaft in his Driver and on the LPGA Tour circuit, the 2nd place finisher of last weekend's Ricoh Women's British Open was playing a Graphite Design Chichibu ultra-lightweight wood shaft in her Driver.
We're excited to share the construction progress on our new headquarters on @PinehurstResort No. 8, opening in 2019! pic.twitter.com/OuB6A4RrqC

— Golf Pride Grips (@golfpridegrips) August 3, 2018
Mitsubishi Chemical 
A Major Year for The Material Difference. @mcagolfshafts is once again proud to be the #1 Shaft in play at the final major of the year – making us the #1 choice in ALL 4 Majors in 2018. Materials Matter. Performance Matters. #PGAChamp #tensei #diamana pic.twitter.com/6lRKa2aOLy

— Mitsubishi Chemical Graphite Shafts (@mcagolfshafts) August 10, 2018
Golf Pride
The 2002 @PGAChampionship winner is in the field at Bellerive – and he made the switch to Tour Velvet ALIGN this week. #1GripOnTour 💰 pic.twitter.com/vceo48SeQh

— Golf Pride Grips (@golfpridegrips) August 9, 2018
KBS
@KBSGolfShaftsPresident of R&D Kim Braly has designed the best shafts in golf that will take the @PGAChampionship trophy home. Switch to the #Redlabel | Player Driven. Tour Proven. | #lookfortheredlabel #kbsgolfshafts #PGAchampionship #playthebestshafts #winning #pgatour #major pic.twitter.com/c3Cxdd7O2C

— KBS Golf Shafts (@KBSGolfShafts) August 11, 2018
Wishon Golf News
The 12 Key Specifications of Custom Clubfitting for Golfers
Tom Wishon talks us through the 12 Key Specifications of Custom Fitting for Golfers.
Hopefully you have now received your new copies of the 2018 Wishon Golf and Diamond Golf brochures.
UK Freephone: 0800 083 7388
USA Tollfree: 844-552-3437
Canada Tollfree: 1-844-552-3437
Alternatively, you can view online versions at the links below: