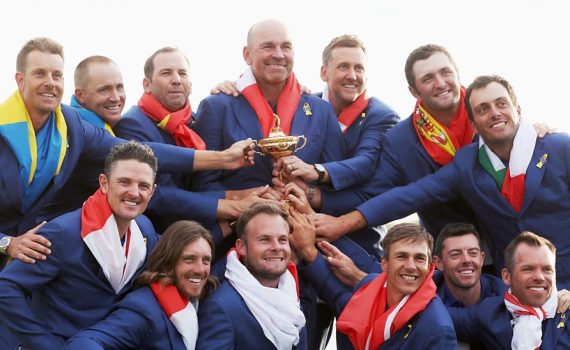 RYDER CUP PREDICTOR COMPETITION RESULT — IN-FOCUS PRODUCT: TRUE TEMPER AMT 
Europe thrashed the US regaining the Ryder Cup at the weekend. Open champion Francesco Molinari beat Phil Mickelson to get Europe to the 141/2 point winning mark, simultaneously becoming the first European to win five points in one Ryder Cup. Tommy Fleetwood and Rory McIlroy led 'thunder clap' cheers with an exuberant 70,000 strong crowd, while captain Thomas Bjorn embraced each of his "amazing" players.
Also on that note, a congratulations to the winner of our Ryder Cup Predictor Quiz, Bob Dodds, who wins an exclusive 2014 commemorative Ryder Cup banknote.
That's the last of our Predictor Quizzes for 2018, so thanks to all who entered – see you next year!
In Focus Product: True Temper AMT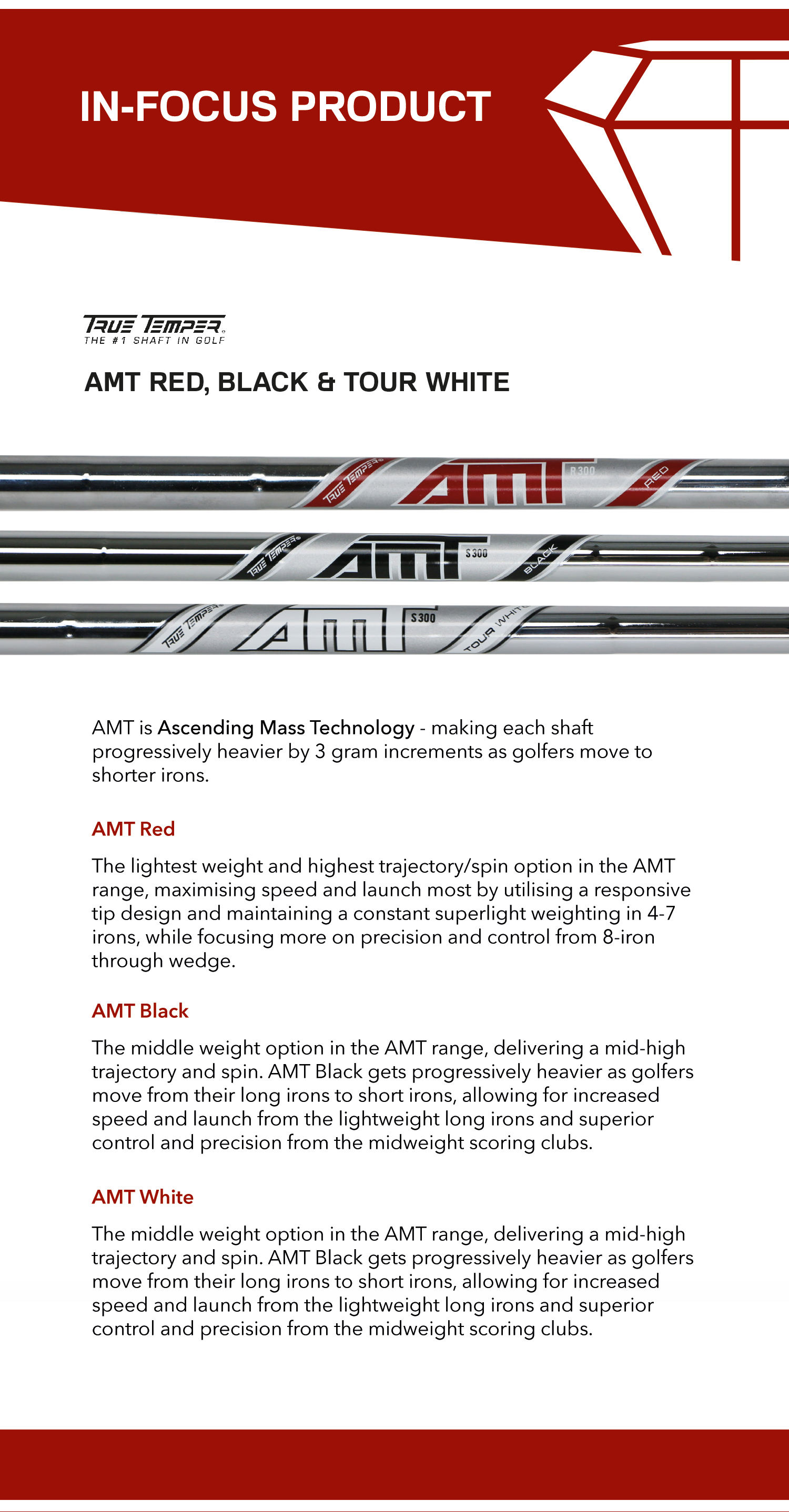 _________

News from our manufacturers
Nippon Shaft
Congratulations to @RyderCupEurope! Combined record of MODUS³ players: 9-3-1. pic.twitter.com/VPuPjBs1k1

— Nippon Shaft (@NipponShaft) September 30, 2018
Lamkin Grips
So true…. @JustinRose99. Looking forward to an exciting weekend of #RyderCup2018 action!#LamkinGrips#TourTrusted https://t.co/KYzituc83z

— Lamkin Grips (@LamkinGrips) September 28, 2018
KBS
With the @KBSGolfShafts #Redlabel in the bag of both USA & Europe, KBS is Ryder Cup READY | Player Driven Tour Proven. | #lookfortheredlabel #kbs #changeyourgame #playthebestshafts #kbsgolf #usethebestshafts #playthebestgear #pgatour #winning #eurotour #kbswin #rydercup #USA #USA pic.twitter.com/oBVmgdjpcx

— KBS Golf Shafts (@KBSGolfShafts) September 28, 2018
SuperStroke
Also has a SuperStroke putter grip 🔥🔥🔥 https://t.co/EQEEqBr63X

— SuperStroke (@SuperStrokeGolf) September 28, 2018
Golf Pride
History made. 🐅 pic.twitter.com/sBeZUUWYaa

— Golf Pride Grips (@golfpridegrips) September 27, 2018
Wishon Golf News
The 12 Key Specifications of Custom Clubfitting for Golfers
Tom Wishon talks us through the 12 Key Specifications of Custom Fitting for Golfers.
Hopefully you have now received your new copies of the 2018 Wishon Golf and Diamond Golf brochures.
UK Freephone: 0800 083 7388
USA Tollfree: 844-552-3437
Canada Tollfree: 1-844-552-3437
Alternatively, you can view online versions at the links below: