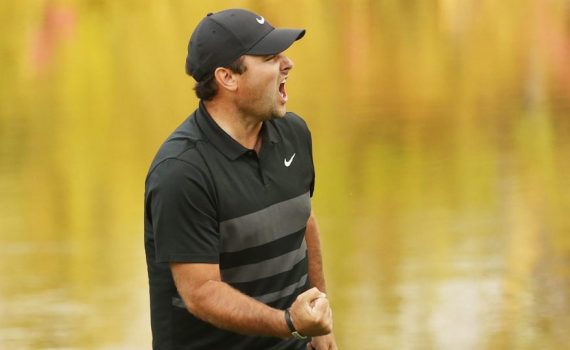 PATRICK REED WINS AT WGC-MEXICO CHAMPIONSHIP —
___
American Patrick Reed carded a four-under 67 to win the WGC-Mexico Championship by one stroke.
The 29-year-old world number 14, joint second overnight, could afford to bogey the last as he finished 18 under, one ahead of compatriot Bryson DeChambeau.
World number four Justin Thomas, one ahead at the start of the final day, slipped to a 73 for a share of sixth.
Jon Rahm's 67 left him three back in third place, with world number one Rory McIlroy a shot further back after a 68.
After nine birdies and a hole in one in a course record 61 on Saturday, Rahm birdied four of the first five holes to take a share of the lead and then managed to salvage par when his second shot found the water at the sixth.
By contrast Thomas, seeking his 13th PGA title, saw his tee shot flick off a tree into the water at the par-three seventh and he dropped out of the lead when another shot went at the next after his drive finished 80 yards off line.
His ball then ended behind the base of a tree at the 10th forcing him to play left-handed, and though he found a way through the trees back to the fairway, a double bogey resulted.
With other leading players failing to seize the momentum, DeChambeau, playing in the penultimate group with Rahm and McIlroy, produced seven birdies in nine holes from the sixth to move two clear.
The illustrious Rahm and McIlroy could only play the back nine in level par but the ever-tenacious Reed made two birdies to reduce the gap to one and was tied for the lead when DeChambeau left himself 63 feet away at the 17th and three-putted.
Despite a low sun causing visibility problems at the Club de Golf Chapultepec, Reed crafted an approach to two feet to birdie the 16th and take the lead.
DeChambeau, who led after two rounds, missed a 19-foot birdie chance at the last to finish with a 65 for 17 under, with Reed rattling in a third successive birdie after a long putt at the 17th.
There was still time for drama when Reed, taking an iron off the tee at the final hole, pushed it right into the trees but he found the green in three and safely two-putted for a five to add a second WGC title to his 2018 Masters victory.
Englishman Tyrrell Hatton, in his first event since November after wrist surgery, recorded five birdies in a 68 to share sixth.
from bbc.com
____
DGI ACADEMY 
Really enjoyed spending a couple of days at @diamondgolfuk learning more about the art of custom fitting.

It really is amazing the improvement you can see just by having clubs correctly fitted to your game. Book a fitting @RoyalAscotGC and see if we can change your game 🎯 pic.twitter.com/kiPTjKXsAu

— Robert Daw Golf (@robertdawgolf) February 13, 2020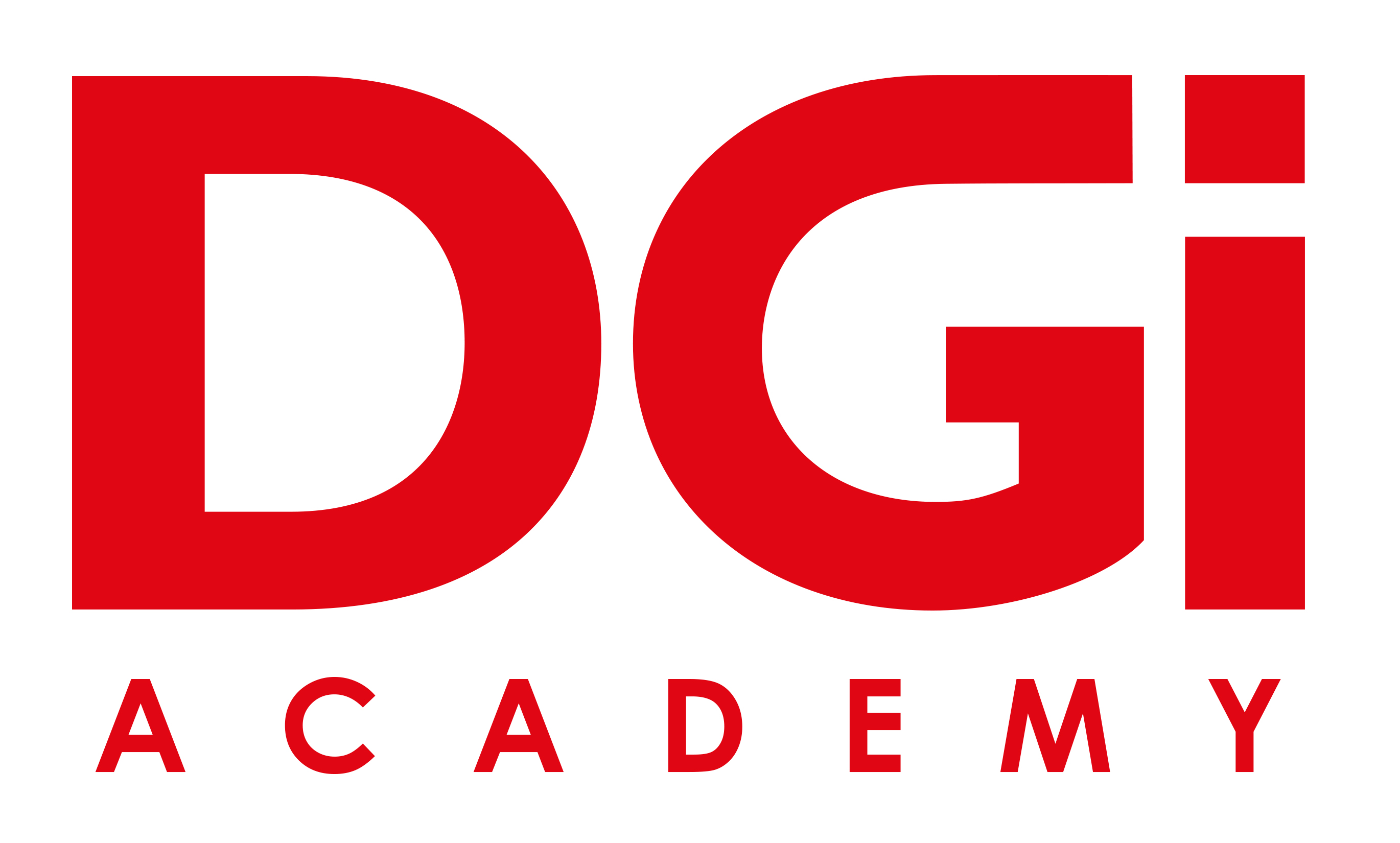 DGI Academy has limited availability on its remaining courses for the Winter 2020 season.
As many of these spaces are extremely limited, we advise you to contact us promptly to avoid missing out.
Booking can be made either through our online booking form (see below) or by contacting us on
0800 083 7388 (Freephone UK) or +44 1903 726999
Course Dates
Art of Clubfitting
Tuesday 31st March – Wednesday 1st April 2020
+ 1 day Optional Repair Course – Thursday 2nd April 2020
Advanced Clubfitting
Tuesday 17th – Wednesday 18th March 2020
Club Repairs
Tuesday 3rd – Wednesday 4th March 2020
_____
Diamond Golf & Wishon Golf Online Catalogues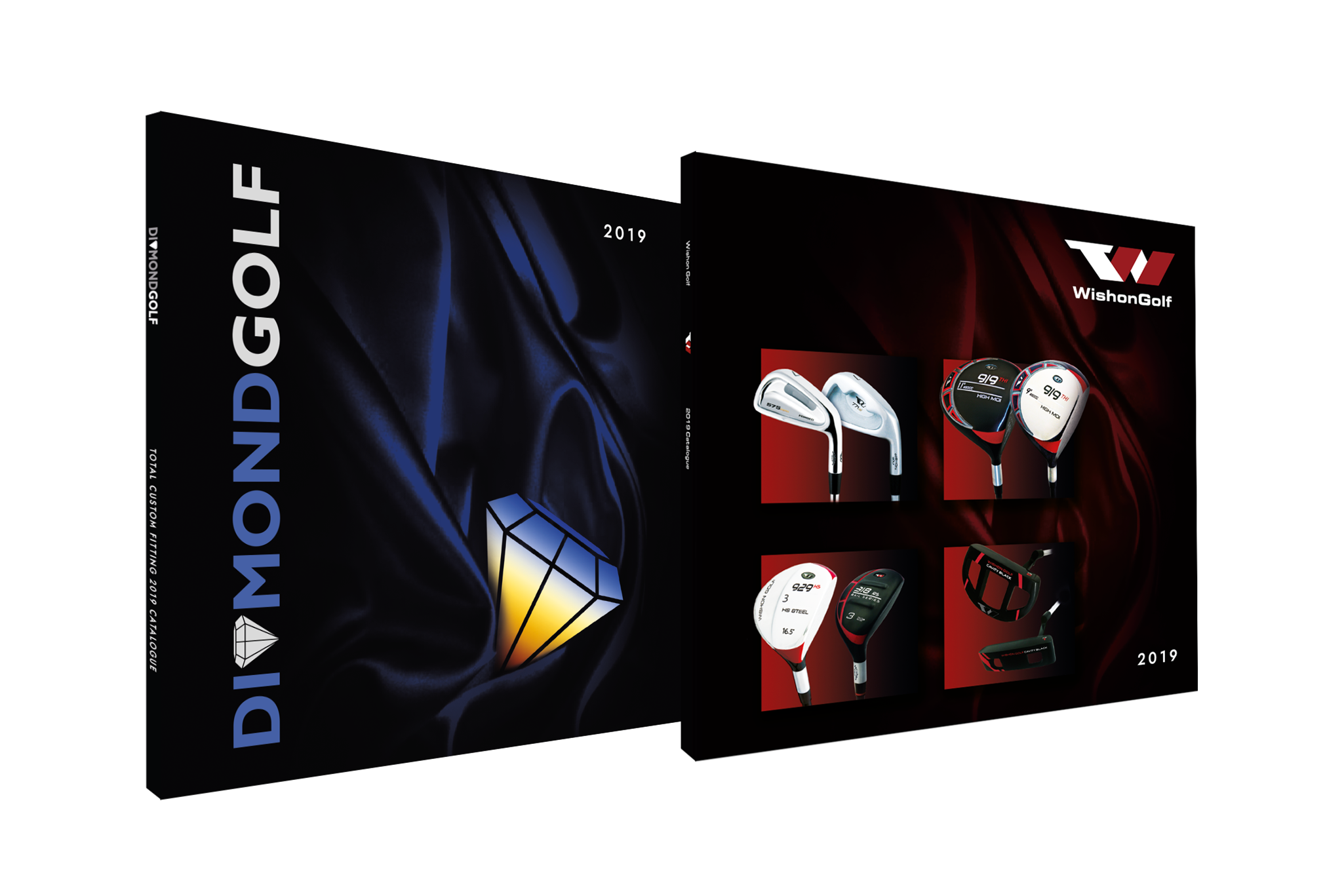 See the links below for our 2019 online catalogues…
_________
A roundup of the week's news from our manufacturers and partners…
Mitsubishi Chemical
#1 Wood Shaft in Play, T1 Driver Shaft in Play in Puerto Rico this week.#1WoodCount #1WoodShaft #T1DriverShaft #TENSEI #Diamana #TENSEI #PuertoRico #MitsubishiChemicalGolf #GolfShafts #WinCount #MCAGolf #PuertoRicoOpen2020 #PoweredBy #PoweredByTENSEI #PoweredByDiamana pic.twitter.com/WYieypbk8i

— Mitsubishi Chemical Graphite Shafts (@MCGolfShafts) February 22, 2020
Lamkin
Calibrate featuring reminder technology encourages consistent hand placement for better control and a more consistent swing.

Speaking of reminders, you can get your free grip by clicking the link here: https://t.co/oYXREaMq3R pic.twitter.com/4E98ocmZMH

— Lamkin Grips (@LamkinGrips) February 19, 2020
True Temper
💪 Which Dynamic Gold are you gaming? 💪 #PlayTRUE // 📷: @dphat pic.twitter.com/7uGYh6nLEC

— True Temper (@truetempergolf) February 21, 2020
Golf Pride
2️⃣ #PGATour events this weekend… 2️⃣ W's for the MCC. 🏆🏆

Congrats to the @WGCMexico and @PuertoRicoOpen Champions!#GolfPride // #1GripOnTour pic.twitter.com/s6s55XV63G

— Golf Pride Grips (@golfpridegrips) February 24, 2020
Graphite Design
Pro's Choice Golf Shafts Inc., announced today that the winner of the LPGA ISPS HANDA Women's Australian Open held at the Royal Adelaide Golf Club in Seaton, South Australia was playing a Graphite Design Tour AD MJ-6 Stiff flex wood shaft in her XXIO Driver.  The champion won her 20th LPGA event by 3 strokes after shooting a 67 – 69 – 68 – 74 during the 4 days of the tournament.
"Congratulations to the winner of the ISPS HANDA Women's Australian Open. We are excited she plays Graphite Design and is back in the winner's circle", stated Wayne Ageno, President, Pro's Choice Golf Shafts, Inc.
Designed and manufactured at the Graphite Design Japan factory headquarters, the Tour AD MJ wood shaft is available in 50g R2, R1 and S flex, 60g SR, S and X flex, 70g S and X flex and 80g S and X flex.
The Tour AD MJ utilizes premium, aerospace quality 50t carbon-fiber materials to provide the best performing shaft available. Designed with a softer tip and stiffer mid to butt section to promote a higher launch condition and low/mid spin, the Tour AD MJ also utilizes the 3rd generation version of the Toray Nano-alloy material technology known as "DI Technology" in the tip section of the shaft for additional shaft stability, exceptional feel and precise ball control.
KBS
Best graphite shaft in the game? We think so. The @KBSGolfShafts TGI is the first graphite iron shaft to play like KBS Golf Shafts Steel. Get yours today at https://t.co/DuOv7uAo4D | Player Driven. Tour Proven. | #lookfortheredlabel #graphiteshaft #bestinthegame #playKBS pic.twitter.com/iSy6m4DKOu

— KBS Golf Shafts (@KBSGolfShafts) February 23, 2020
The KBS Hi-Rev 2.0 features an active tip section that increases the effective loft of the club head. This advanced technology delivers a higher ball launch with more spin for added stopping power and greater accuracy. | Player Driven. Tour Proven. | #lookfortheredlabel #playKBS pic.twitter.com/Cr48twntLw

— KBS Golf Shafts (@KBSGolfShafts) February 16, 2020
UK Freephone: 0800 083 7388
USA Tollfree: 844-552-3437
Canada Tollfree: 1-844-552-3437