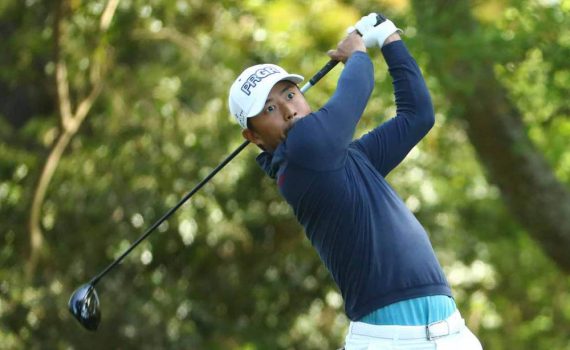 KODAIRA BREAKTHROUGH WIN AT RBC HERITAGE —  — WISHON SHAFTLOCK DESIGNED FOR CLUBFITTERS
News from our manufacturers
KBS

#Repost @golfwrx • Lydia Ko WITB at the #LPGA #LotteChampionship #golf #witb #lpga @LPGA @KBSGolfShafts Tour Graphite Iron #TGI pic.twitter.com/pbqx1lTtgp

— KBS Golf Shafts (@KBSGolfShafts) April 15, 2018
Lamkin
Rave reviews for Lamkin's new TS1 grips. Find out what all the buzz is about https://t.co/eBATuYV4QJ #LamkinGrips #FeeltheDifference #FeelingisBelieving pic.twitter.com/Gp6ZC5n9Nm

— Lamkin Grips (@LamkinGrips) April 11, 2018
True Temper
Like green & gold, some things just go together. 🏆 #TheMasters champion relied on Dynamic Gold and Dynamic Gold AMT's proven accuracy & control to bring home his first Major victory. 👊🏼 pic.twitter.com/Qt578Gh5HW

— True Temper (@truetempergolf) April 9, 2018
Mitsubishi / Aldila
The home grown winner of Open de Espana on the European tour in Spain was playing Aldila ATX green 75x in driver.
Mitsubishi was the winner of the driver shaft count with 57 driver shafts in play, 36.5% of the field. Aldila came in second with 30 driver shafts in play. Combined Mitsubishi and Aldila had more than 55% of players in either brand and Tensei and Rogue were the number one and two most played brands this week in Europe.
Wishon Golf News
Hopefully you have now received your new Wishon Golf 2018 catalogue.

Look out for the new Wishon Golf SHAFTLOCK connector system designed to help switch shafts as quick as possible and provide the highest performance during clubfitting.

Here's a runthrough from Tom Wishon on the new SHAFTLOCK connector system…
SHAFTLOCK Connector System from Wishon Golf on Vimeo.

Diamond Golf News
The new 2018 Diamond Golf catalogue will be arriving at the same time as the Wishon catalgoue. Featuring more than 2,000 products, the DGI catalogue is full of shafts, grips, tools, consumables and training aids.